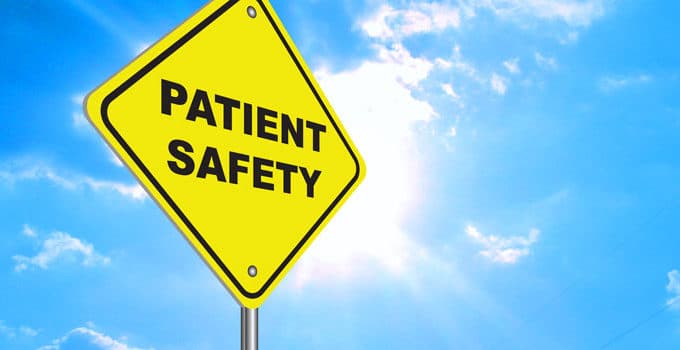 National Patient Safety Awareness Week
While we're all happy for an opportunity to celebrate, you may be wondering what exactly it means to celebrate "Patient Safety".   When medical personnel discuss "Patient Safety" what we are generally referring to are standards put in place to ensure that our patients are cared for at the highest level and kept safe from the risk of medical errors.
At Massachusetts Dermatology Associates we make patient safety a top priority.   Prior to co-founding MassDerm, Deborah Cummins, M.D. was the Patient Safety Officer for the Department of Dermatology at Boston Medical Center and she performs a similar role here at MassDerm.
What systems does Massachusetts Dermatology Associates have in place to protect our patients?   They range from staff education, to equipment maintenance, careful documentation and maintenance of electronic medical records, and careful coordination of care with other physicians.
We provide extensive education to all of our clinical and administrative staff to train them on how to protect patient privacy as detailed in the HIPAA to ensure that a patient's private medical information is always kept safe and secure.   Additionally, we have rigorous training protocols for all of our staff and before a medical assistant or other staff member expands their skill set they must complete the training for that skill and be assessed as proficient.
We routinely check our lab and medical equipment to ensure that everything from our sterilization equipment (autoclave) to our microscopes are functioning correctly.  We include test strips every time we run the autoclave to ensure that the conditions inside the autoclave are adequate for sterilization.
We collect and update patients' medical information (including medications and allergies) in our electronic medical record system.  When we prescribe medications this information is used to alert us if the drug we're prescribing might interact with the patient's current medication or might be contraindicated due to an allergy.  We record much of the clinic visit right in the room including photographs and prescriptions so that we can ensure the accuracy of all the information before we leave the patient's clinic room.
There are a few ways that we follow-up on and coordinate care.  We have systems in place to track every biopsy specimen that is submitted to the lab to ensure that every patient gets a call back regarding their biopsy results regardless of whether the results are normal or abnormal.  If a biopsy is cancerous we also have protocols in place that allow us to track and ensure that each skin cancer gets treated and that patients with a history of skin cancer also get scheduled for skin check appointments.
At Massachusetts Dermatology Associates every member of our team takes pride in caring for our patients.   In large part, providing high quality and safe patient care relies on staff education, high quality electronic records, good communication with the complete care team, well-maintained equipment, and protocols to ensure that steps are not missed and that patient information is accurate.
Happy Patient Safety Awareness Week!